When life gives you snow, make SNOW ICE CREAM!!! It's one of the many joys that fresh fallen snow can give you and your children. This is something my kids beg for every time we get enough snow! Thanks to our friend Susan who gave us the recipe, we have been enjoying snow ice cream for years. Today we thought we would share it with you.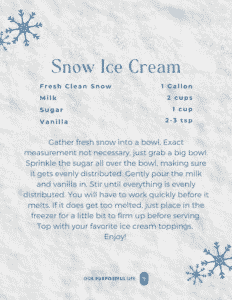 Simple Luxury
Snow ice cream is one of those simple and easy things you can do with your children that will make lasting memories. It is a memory that will stick with them. It will come to mind every time it snows. A lot is going on in the world right now but if we can pause and make a fun memory that can counter all the negativity, in the end joy will come out on top. This small family activity will be joy to their hearts and their bellies.
Perspective
Life is all about perspective. The older I get the more I think about the ice and slush and messy roads that go along with a snowfall. But when I watched my children's excitement explode when they woke up to 6 inches of snow instead of the dusting that was predicted, I was reminded that life is full of choices. You can either gear up and enjoy an afternoon of snow football, or hunker down and mope that you are stuck inside. Only you can choose which way you want to go.
Your Ideas?
What snow memories are you making at your house? What is your favorite snow day activity?
Delicious!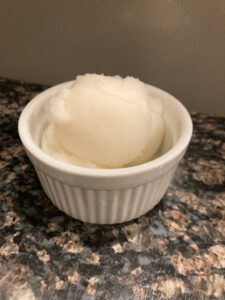 ~~~~~
Tackle Football in the Snow!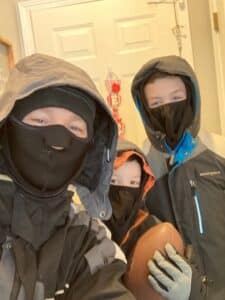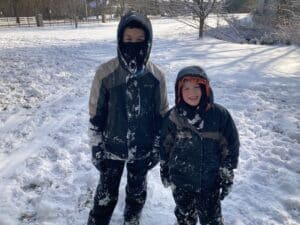 This is our favorite sledding hill!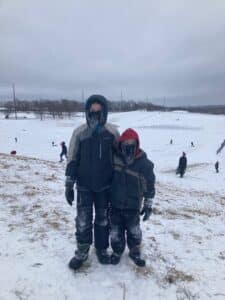 You may also like this post about shoveling snow: